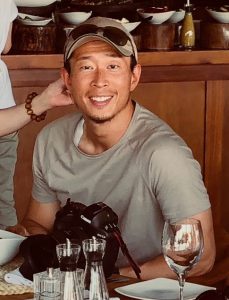 KOKI YAMADA(山田耕熙/やまだこうき)
1979年生まれ。東京在住。
旅先で綺麗な写真を撮りたいと思い、2012年頃からカメラに興味を持つようになる。
ある日、BBC EARTHのドキュメンタリー番組に圧倒的な衝撃を受け、地球上には「人間の想像をはるかに超越した世界」があることを知る。
それをきっかけに、実際に極地や僻地に行き、自分自身の目で物事を捉えてくることに意味を感じるようになった。
これまでにアラスカ、北極、南極、ガラパゴス諸島、アフリカなどを旅し、様々な生き物達を撮影。
中でも、インドのランタンボール国立公園に生息するロイヤルベンガルタイガーの虜となり、この数年特に追い続けている。
厳しい環境をその身一つで立ち向かう生き物達の逞しさ。そして儚く美しい姿。
自分が感じたそんな瞬間を、写真を通じて伝えていきたいと思い活動している。
【Profile】
Through many excursions and traveling overseas, Koki Yamada started to take an interest in photography. But it all started from the BBC's documentary movie called "FROZEN PLANET" His mind was blown away when he watched a world that was beyond his imagination. And visiting extreme and remote places, he started to understand the importance of seeing these unfiltered worlds with his own eyes. Since then, he has focused mainly on wild animals in Alaska, Arctic, Antarctica, Galapagos Islands, and the African continent. But the Royal Bengal tiger in Ranthambhore national park sparked a passion and ever since he's been following its trail and capturing them on camera.
Through photography, he is trying to show the world of tough but also vulnerable side of wild animals and their mesmerizing beauty as he sees them.
In 2018, he was awarded the Bronze Award for the scenery of Canon's photo contest.
Koki Yamada was born in 1979 and resides in Tokyo with his wife and a Shiba dog.